1 min read
Space Museum Celebrates with Apollo 11 Silver Coin

Gibson Olpp : Apr 22, 2019 4:21:13 PM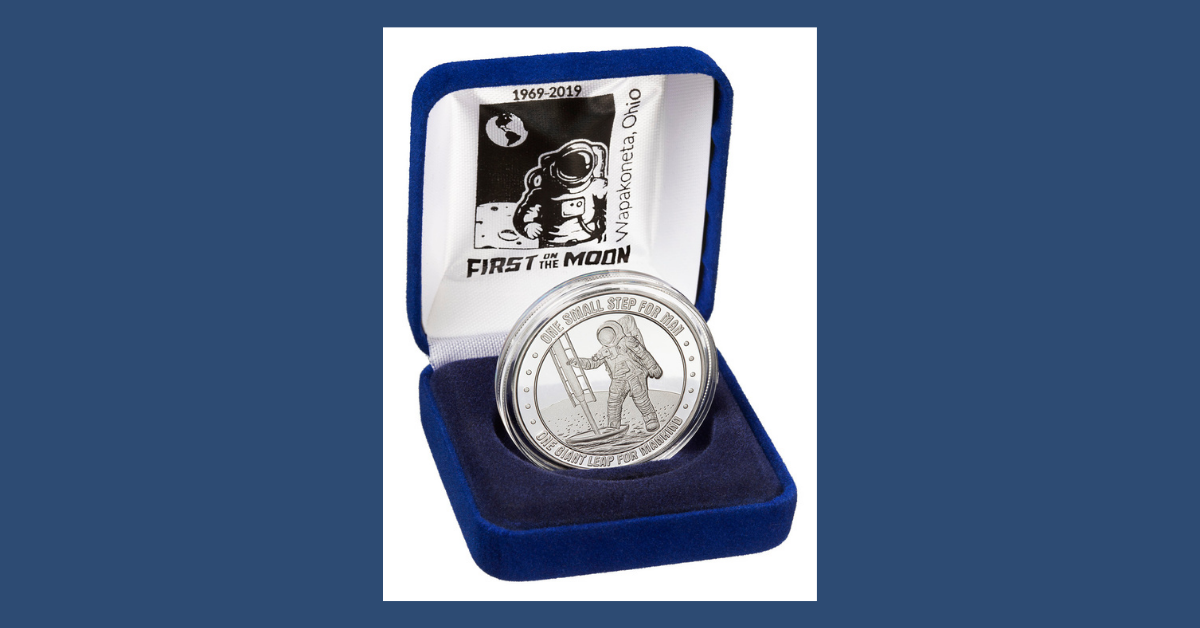 Apollo 11 50th Anniversary Silver Coins Minted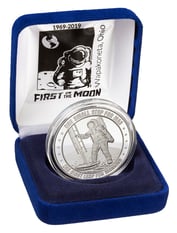 The 2019 Celebration Committee has commissioned a one-ounce fine silver coin to commemorate the 50th Anniversary of the Apollo 11 Mission to the moon. The front of the coin shows Neil Armstrong stepping onto the lunar surface and the reverse shows the Armstrong Air & Space Museum in Wapakoneta.
"Among the series of 50th Anniversary collectibles, this will be the premium item," explained Rachel Barber, co-chair of the Celebration Committee. The silver commemorative coin is packaged in a blue velour case with the 50th Anniversary logo printed on the interior of the lid. "We believe this is the special item people will want to purchase as a keepsake of the anniversary," added Barber.
The 1969 moon landing commemorative coins have been produced by Osborne Coinage Co., the nation's oldest private mint. Founded in Cincinnati in 1835, Osborne has been minting special coins for nearly two centuries. In 1860, the company produced inexpensive coins for presidential candidate Abraham Lincoln. His campaign gave them away during the 1860 and 1864 elections. Osborne has minted campaign coins for eight other U.S. presidents, including US Grant and Franklin Roosevelt. The Apollo 11 50th Anniversary coin will be a guaranteed limited edition of 500 coins.
The Apollo 11 silver coin is a fundraising project to provide resources for the 2019 Celebration events. Apollo's 50th-anniversary coins are currently on sale in Wapakoneta at the Armstrong Air & Space Museum (419-738-8811), Riverside Art Center (419-738-2352), Casa Chic (419-738-2298), and the Wapakoneta Daily News (419-738-2128). The cost is $75 per coin.
Related posts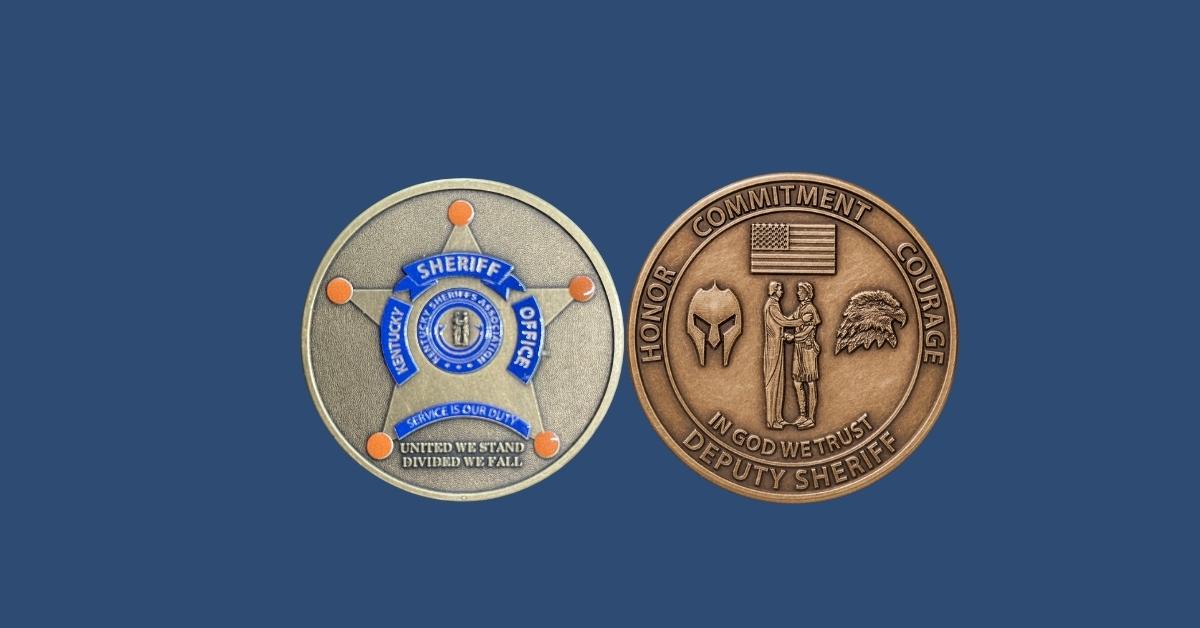 Kenton County (KY) Sheriff's Office Creates a Series of Three Commemorative Challenge Coins
Read More