1 min read
The "Bare Essentials" at Cypress Cove Includes Coins

Gibson Olpp : Nov 11, 2021 4:59:43 PM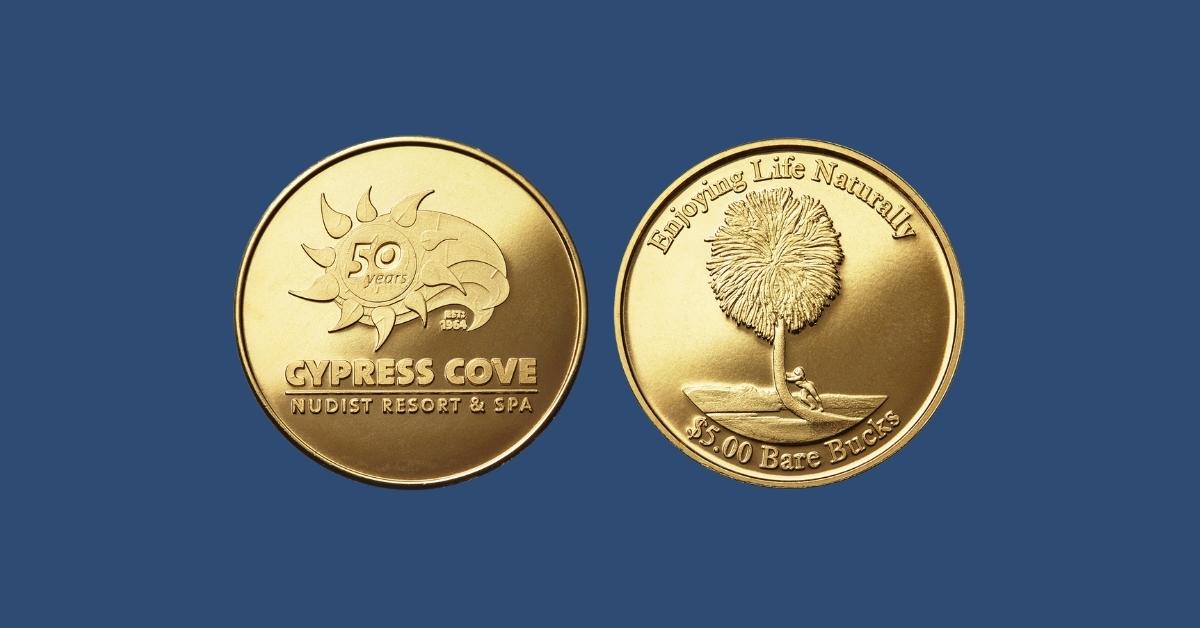 Cypress Cove, a clothing-optional resort community in central Florida, sough a memorable way to commemorate it's 50th anniversary of "enjoying life naturally" and celebrate its unique clientele. The owners ordered 1,000 custom minted coins struck by Cincinnati, Ohio based manufacturer Osborne Coinage.
About the size of a half-dollar, the coins have heft and substance and are minted in shiny Goldine (golden brass) to correlate with Bare Essentials golden anniversary. One side has a sunburst engraved with the words "50 Years, Est: 1964" and below it the name of the resort. The opposite side features an engraving of a (presumably nude) figure underneath a billowing palm tree on a beach, with the resort slogan "Enjoying Life Naturally" and "$5.00 Bare Bucks".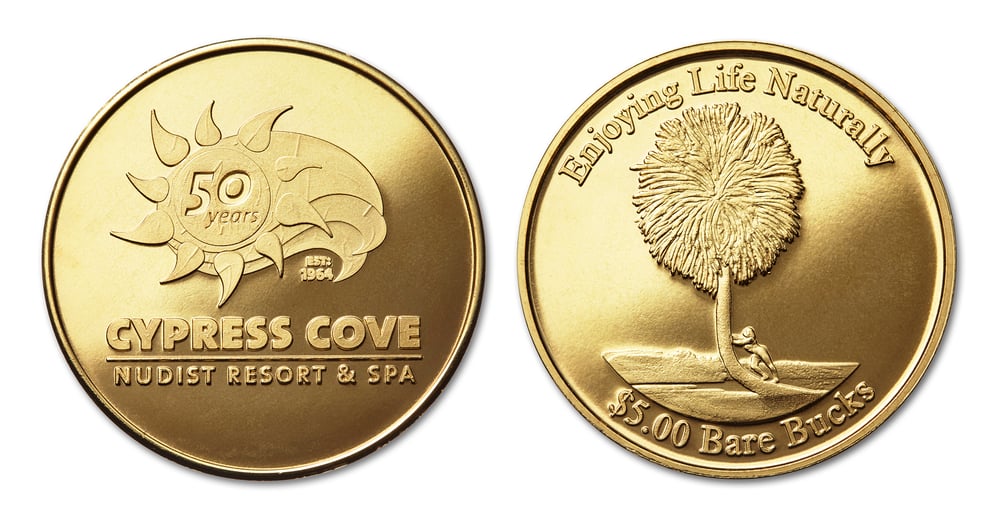 The coins were designed to be used as resort "currency", to be redeemed at restaurants and gift shops. Tourists earned the coins by winning sports events and bringing new members. Although some of the coins were redeemed, recipients have also chose to treat them as keepsakes.
The resort also distributed at cruises and meetings hosted by an association of which the resort ad similar recreational organizations are members. Cypress Cove bought 1,000 of the commemorative anniversary coins, and immediately put them into distribution. Since the original order was placed, Cypress Cover has placed three additional orders.
Related posts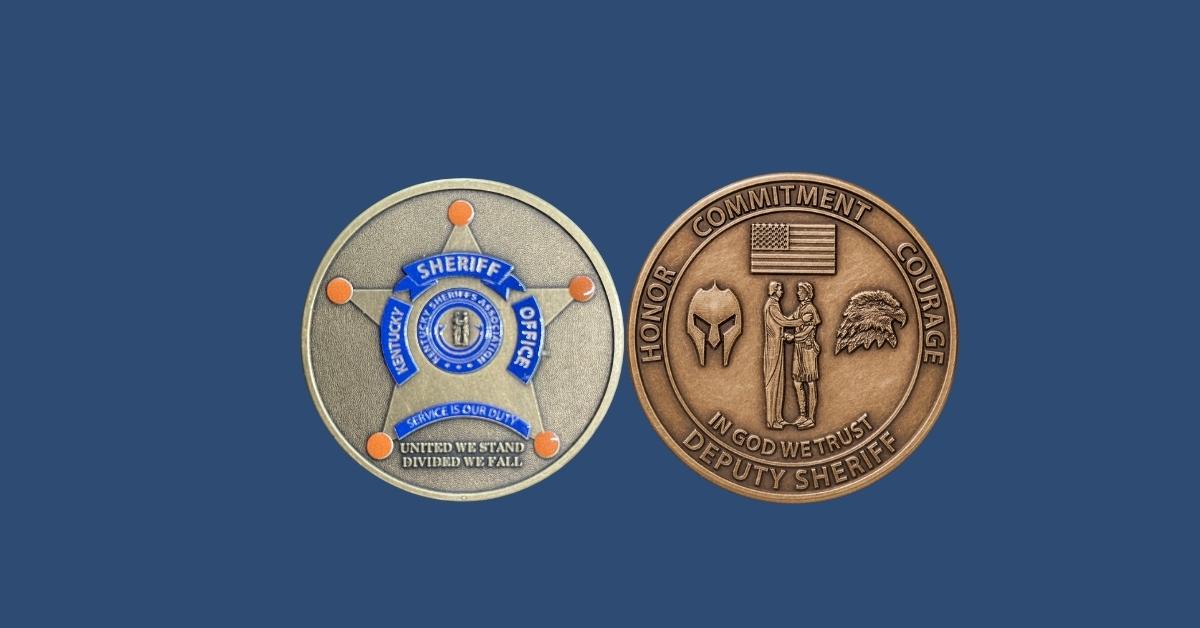 Kenton County (KY) Sheriff's Office Creates a Series of Three Commemorative Challenge Coins
Read More