2 min read
Osborne Coinage Partners with Kenton County Sheriff's Office to Create Commemorative Coins

Gibson Olpp : Aug 22, 2023 2:59:20 PM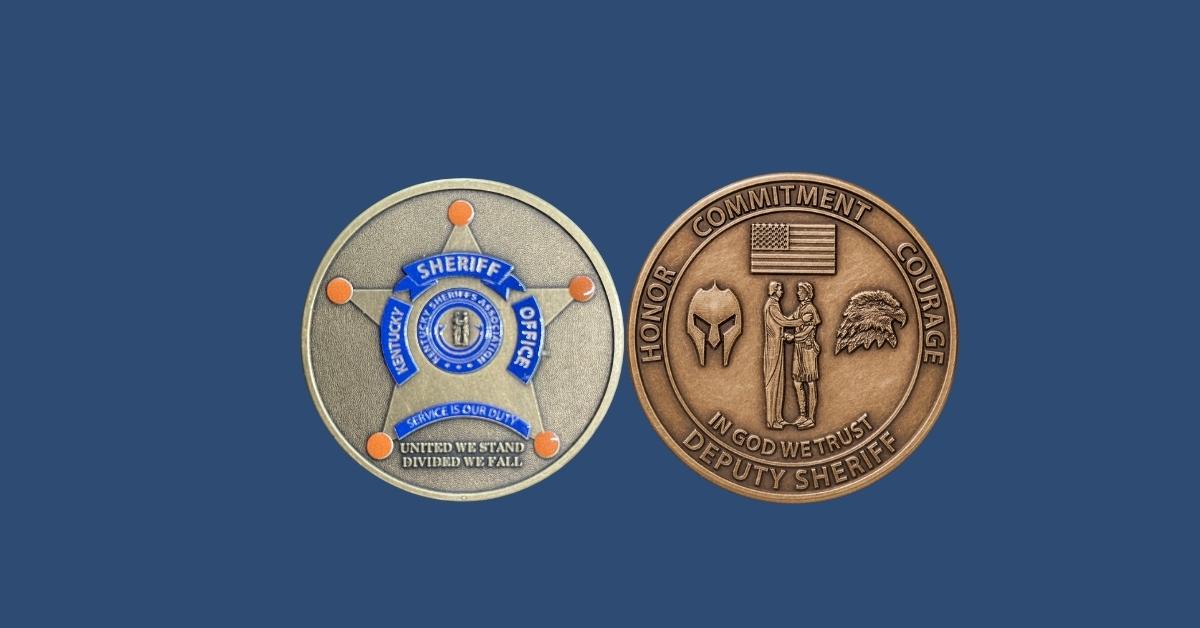 Kenton County (KY) Sheriff's Office Creates a Series of Three Commemorative Challenge Coins
Cincinnati, OH, Aug. 22, 2023 (GLOBE NEWSWIRE) -- Osborne Coinage, a distinguished leader in crafting custom commemorative coins, proudly announces its collaboration with the Kenton County Sheriff's Office for the creation of a third exclusive coin. These meticulously designed coins pay tribute to the dedication, service, and unwavering commitment of the men and women of the Kenton County Sheriff's Office. This partnership seamlessly combines artistry with a profound appreciation for law enforcement, spotlighting the rich heritage and vital role of the Kenton County Sheriff's Office within the community.
The trio of coins, each a masterpiece, encapsulates the core values and responsibilities of the Kentucky Sheriff's Office:
1. Challenge Coin: This coin features a striking combination of a Spartan helmet, an eagle, and an American flag, symbolizing the strength, courage, loyalty, and authority exemplified by law enforcement personnel. Challenge coins, deeply rooted in military and law enforcement traditions, are bestowed upon individuals as tokens of gratitude for their service, accomplishments, or as symbols of affiliation with specific units or organizations.
2. Deputy's Coin: An intricate tribute to the courageous deputies who selflessly put their lives on the line daily to safeguard and serve. The elaborate design highlights the diverse roles they fulfill, from patrolling neighborhoods to upholding public safety. These coins serve as positive tokens for teenagers and youth, fostering constructive relationships with law enforcement within the community.
3. Administration and Finance Coin: The latest addition to the collection embodies the dedication of the administration and finance offices in supporting both the Sheriff's office and the broader community. This office plays a pivotal role in ensuring efficient and effective operations, managing a range of responsibilities, including budgeting, financial reporting, records management, and property tax collection.
"Collaborating with the Kenton County Sheriff's Office on this remarkable endeavor is a true honor," remarked Gibson Olpp, Marketing Manager for Osborne Coinage. "Through our precision craftsmanship and meaningful coin designs, we aim to encapsulate the unwavering dedication and commitment exemplified by the Kenton County Sheriff's Office."
Jerry Knochelmann, representing the Kenton County Sheriff's Office, expressed his enthusiasm for the partnership, stating, "These commemorative coins stand as a testament to the resolute dedication of all those comprising the Kentucky Sheriff's Office. They symbolize the profound connection we share with our community and serve as a source of pride, eternally reminding us of our collective commitment to safety and security."
The Kentucky Sheriff's Office commemorative coins are available in limited quantities for purchase. A portion of the proceeds from sales will be reinvested into community programs and initiatives that strengthen the relationship between law enforcement and the citizens they serve. Among these initiatives is The Boys & Girls Ranch of Gilbertsville, KY, an organization committed to positively impacting the lives of Kentucky's children by fostering self-esteem, moral character, and respect for both themselves and law enforcement professionals.
For more information about these commemorative coins, please visit the Osborne Coinage website at https://osbornecoin.com.
About Osborne Coinage:
Osborne Coinage is America's oldest private mint, founded in 1835. The company has been producing custom-made coins for over 180 years and has earned a reputation for excellence in design, quality, and customer service.
Media Contact:
Gibson Olpp
Osborne Coinage
olpp_gibson@osbornecoin.com
513.681.5424
About Kenton County Sheriff's Office:
As the chief law enforcement agency of Kenton County, the mission of the Kenton County Kentucky Sheriff's Office (KCKSO) is to hold integrity as a standard. Sheriff Korzenborn and the staff of the KCKSO provide leadership in the community, recognize and respect the diversity of citizens, and assist other law enforcement agencies in professionally protecting and serving the public. These values are reflected each day as our staff executes their constitutional duties as public servants.
https://www.kentoncountysheriff.org/
About The Boys and Girls Ranch:
The Boys and Girls Ranch is dedicated to redirecting the lives of children in Kentucky, to build their self-esteem, moral character, and teach them to have respect for themselves as well as others and law enforcement.

https://kentuckysheriffs.org/boys-and-girls-ranch/
Related articles
Related posts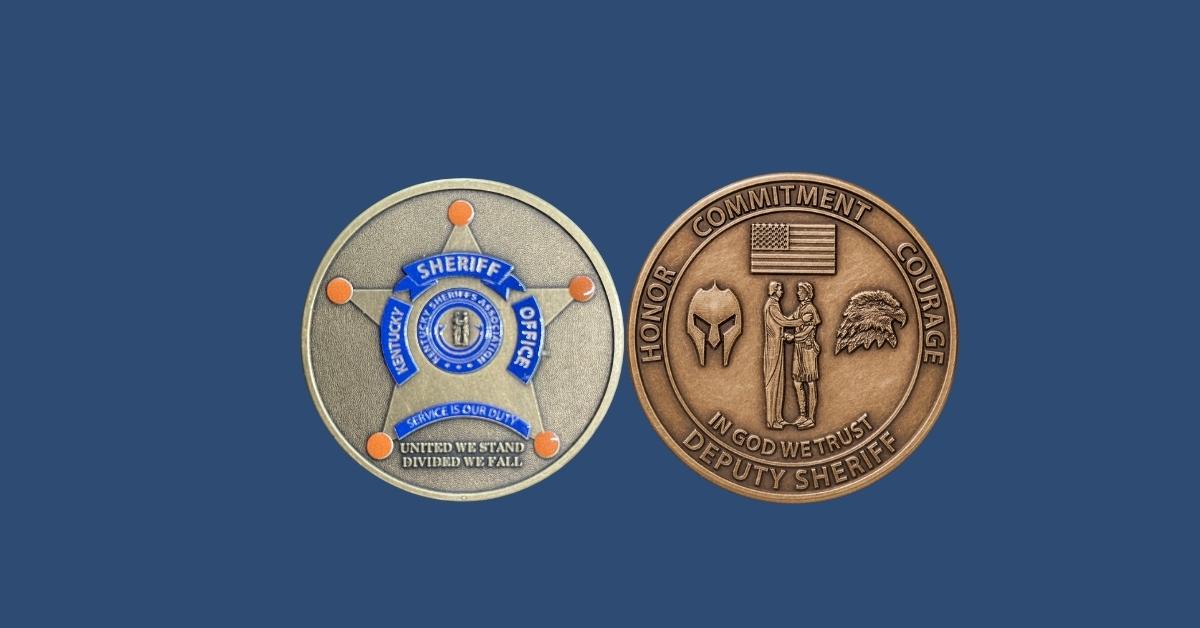 Kenton County (KY) Sheriff's Office Creates a Series of Three Commemorative Challenge Coins
Read More