Job location: Cincinnati, Ohio
Job Overview
Osborne Coinage Company, a leading manufacturer of coins and medallions for the past 188 years, is seeking Production Operators/Assemblers.
This role is responsible for multiple production tasks throughout the coining department, including (but not limited to) running coining press, special packaging, buffing, and finishing operations. This Operator must be able to read production packets and keep accurate and legible documentation of his/her work.
A physical and background check are required.
Responsibilities
As a Production Operator, you will play a crucial role in manufacturing quality coins, tokens, and medallions

Set up and operate high-speed coining presses and production machines according to established procedures and guidelines
Read production packets to ensure the final product meets technical and quality specifications
Perform preventative and minor repairs on presses
Work in a team environment
Ability to work from prints and sketches
Use measuring tools such as ID and OD micrometers, scales, and calipers
Perform multiple production tasks including running the coining press, special packaging, buffing, and finishing operations
Maintain accurate and legible documentation of work
Compensation & Benefits
Full-time
$16 - $22 an hour
Benefits include profit sharing, health insurance, dental insurance, 401(k), paid time off, tuition reimbursement, vision insurance and on-site fitness center
Bonus pay is available
Requirements
1 year of manufacturing experience preferred

Mechanical knowledge

Experience with calipers and micrometers
Related posts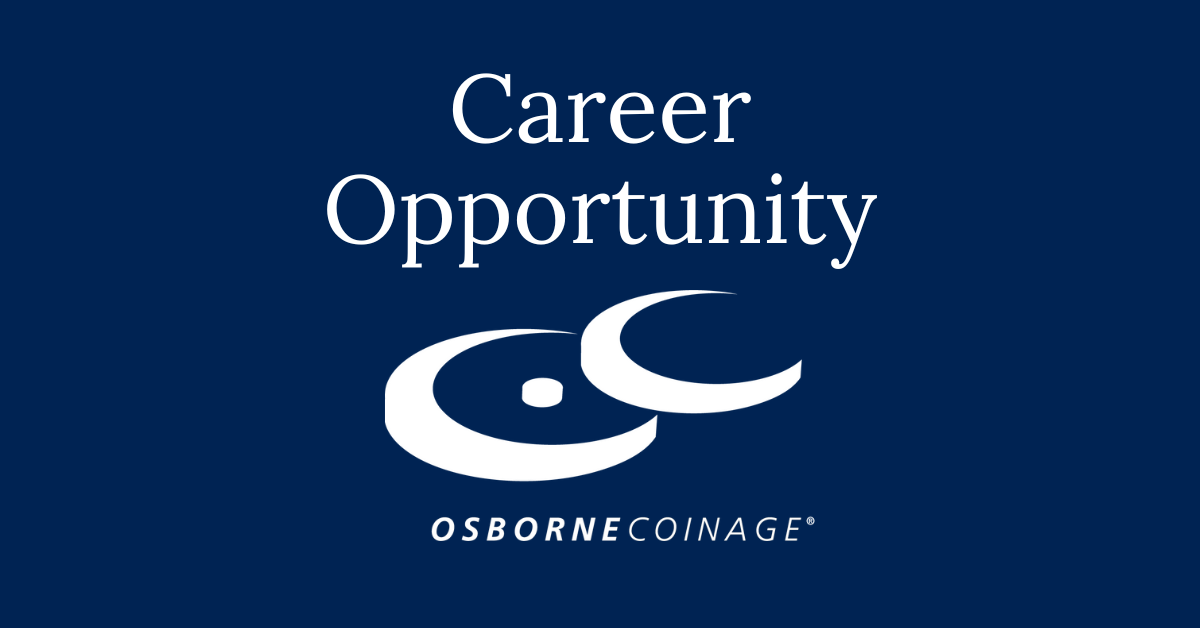 Gibson Olpp:

Nov 3, 2023 5:47:31 PM
Job location: Cincinnati, Ohio
Read More