2 min read
Custom Commemorative Coins for Hillcrest Cemetery

Gibson Olpp : May 16, 2023 3:01:31 PM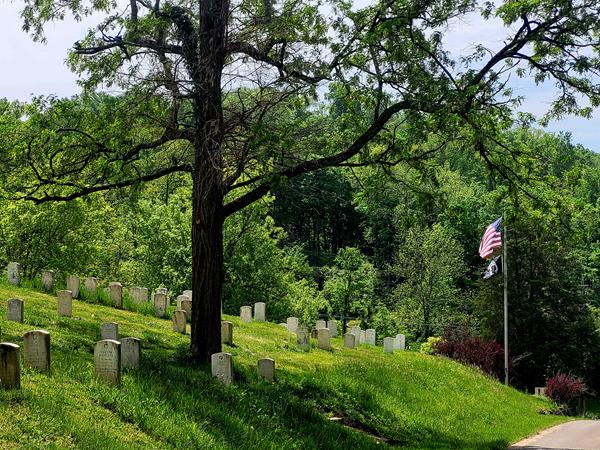 Osborne Coinage Designs Commemorative Coin to Honor Veterans Buried at Hillcrest Cemetery in Cincinnati
| Source: Osborne Coinage
Cincinnati, OH, May 16, 2023 (GLOBE NEWSWIRE) -- Osborne Coinage, America's oldest private mint, has designed a commemorative coin to honor the brave men and women who served in the U.S. Armed Forces and are buried at Hillcrest Cemetery in Cincinnati. The limited-edition coin features Hillcrest Cemetery on the front and military insignia on the back. On the reverse side of the coin, an outer rim lists the wars in which the interred veterans fought. The design is a direct transfer of a photo of the cemetery. The commemorative coin is a beautiful golden brass and is 1.54 inches in diameter, around the size of a silver dollar. Only 250 coins have been produced, making them a unique and special collector's item.
"We are honored to have had the opportunity to design this commemorative coin for Hillcrest Cemetery," said Gibson Olpp of Osborne Coinage. "It is a small but meaningful way to pay tribute to the many courageous individuals who have served our country and now rest at Hillcrest Cemetery."

Hillcrest Cemetery holds historical and cultural significance as a final resting place for African American veterans, community leaders, and ordinary citizens who faced segregation and discrimination during their lifetimes. The cemetery reflects the cultural heritage and traditions of the African American community in Cincinnati. It provides a space for families to remember their ancestors, connect with their roots, and pay respects to their loved ones. The cemetery's existence and preservation efforts by dedicated volunteers helps preserve the cultural heritage of the African American community in the city.
The volunteer group, Friends of Hillcrest Cemetery, hope that the commemorative coins can be used to build awareness around their efforts to preserve the dignity of the veteran's plots in this cemetery, tucked away on the east side of Cincinnati.
The commemorative coin is available for purchase through Friends of Hillcrest Cemetery on their Facebook page, and all proceeds from the sale of the coin will go towards the maintenance and preservation of Hillcrest Cemetery.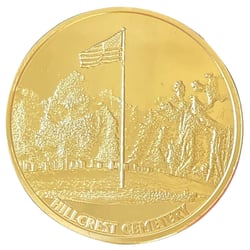 "We are thrilled with the design of this simple, yet dignified commemorative coin," said Colonel Todd Mayer on behalf of Friends of Hillcrest Cemetery. "It is a beautiful representation of the cemetery, and it honors the veterans who are buried here. We are grateful to Osborne Coinage for their exceptional work in creating this special coin."
For more information about Hillcrest Cemetery or to purchase a commemorative coin, please visit the Friends of Hillcrest Cemetery Facebook page or contact Colonel Todd Mayer at coloneltamayer@gmail.com.
About Osborne Coinage: www.OsborneCoin.com / #OsborneCoin
Established in 1835, Osborne Coinage is America's oldest continuously operating private mint. The family of brands includes Osborne Mint, TokensDirect, and Van Brook of Lexington. The mint, a 60,000 square foot facility in Cincinnati, Ohio, houses development, engraving, and manufacturing of quality collectible rounds and coins. Products made by Osborne are manufactured to strict standards for metal purity, weight, and dimensions. Osborne strikes millions of coins, tokens, medallions as well as numismatic quality rounds and bars that are sold through distributors, direct to consumer, and B2B.
Stay in the know and follow our hashtags: #OsborneCoin, #OsborneMint
For more information on Osborne Coinage visit: www.OsborneCoin.com.
Related articles
Related posts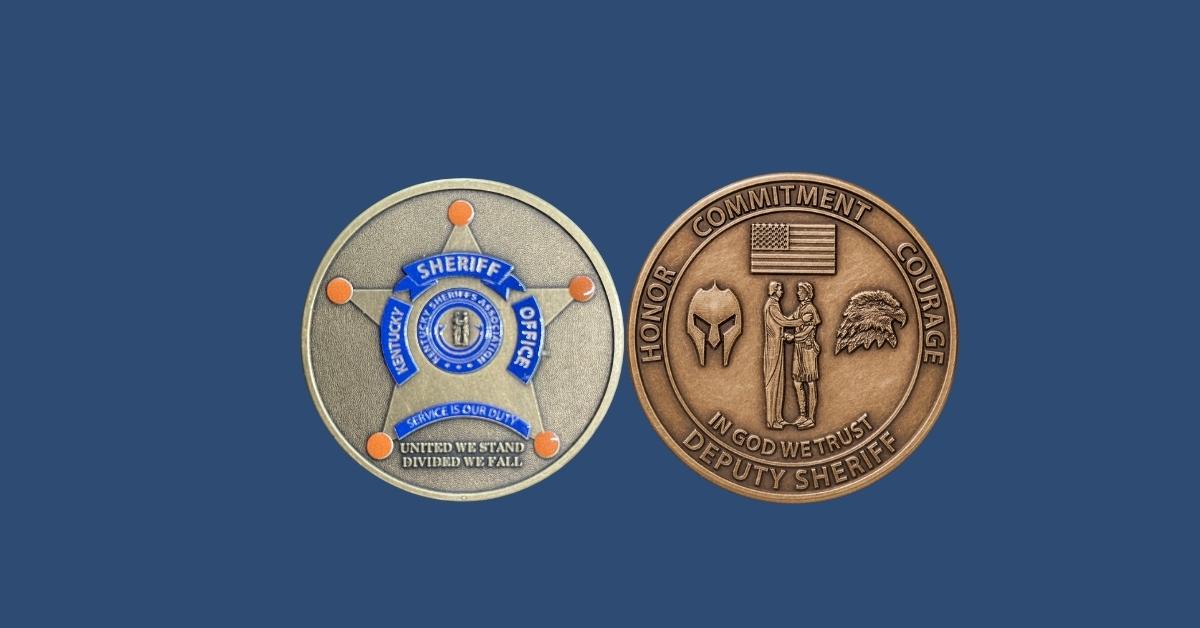 Kenton County (KY) Sheriff's Office Creates a Series of Three Commemorative Challenge Coins
Read More