Custom coins from Osborne Coinage Co. help raise safety awareness by providing a tangible reminder each time they are seen with pocket change. Whether used as a stand-alone recognition device, coupled with other rewards or used within a larger safety incentive program, custom coins raise the awareness of safety acts and practices while lowering unsafe incidents.
Custom safety coins are for a wide range of industries including electric, gas and other utilities.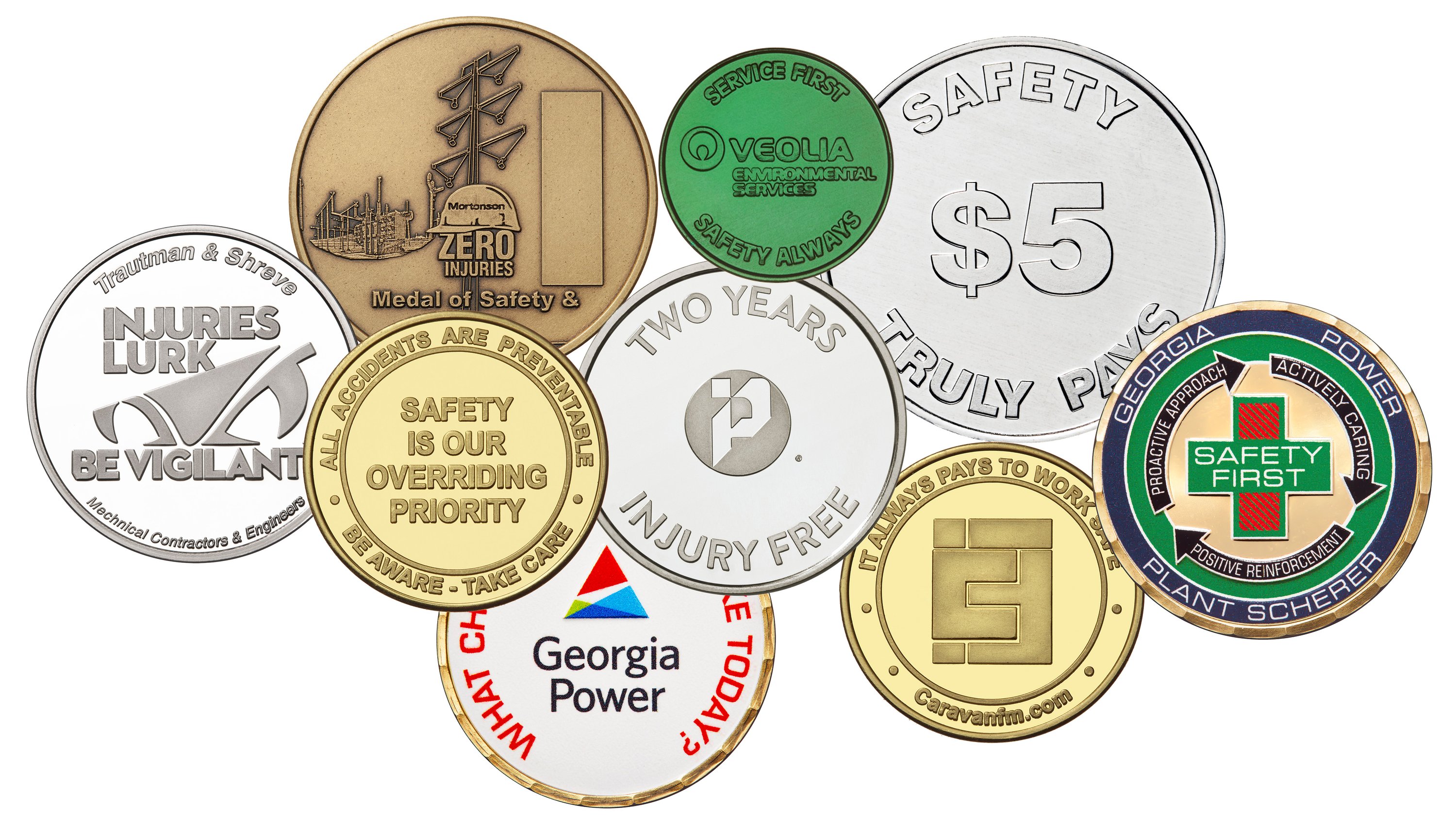 Companies that have used safety coins report fewer lost time accidents, fewer workers comp claims and few motor vehicle accidents - which correspondingly lowers insurance premiums.
Employee benefits include better on-time performance and better morale, among others. At TECO People Gas, preventable accidents dropped by 30% and workers comp claims dropped by 75%. Because of the lower number of claims, insurance premiums have dropped, thus increasing profits.
Safety coins from Osborne Coinage are available in a wide range of materials, colors and sizes to suit any preference or need. Custom designs can be shipped within 10-15 business days so that safety programs can quickly see results.